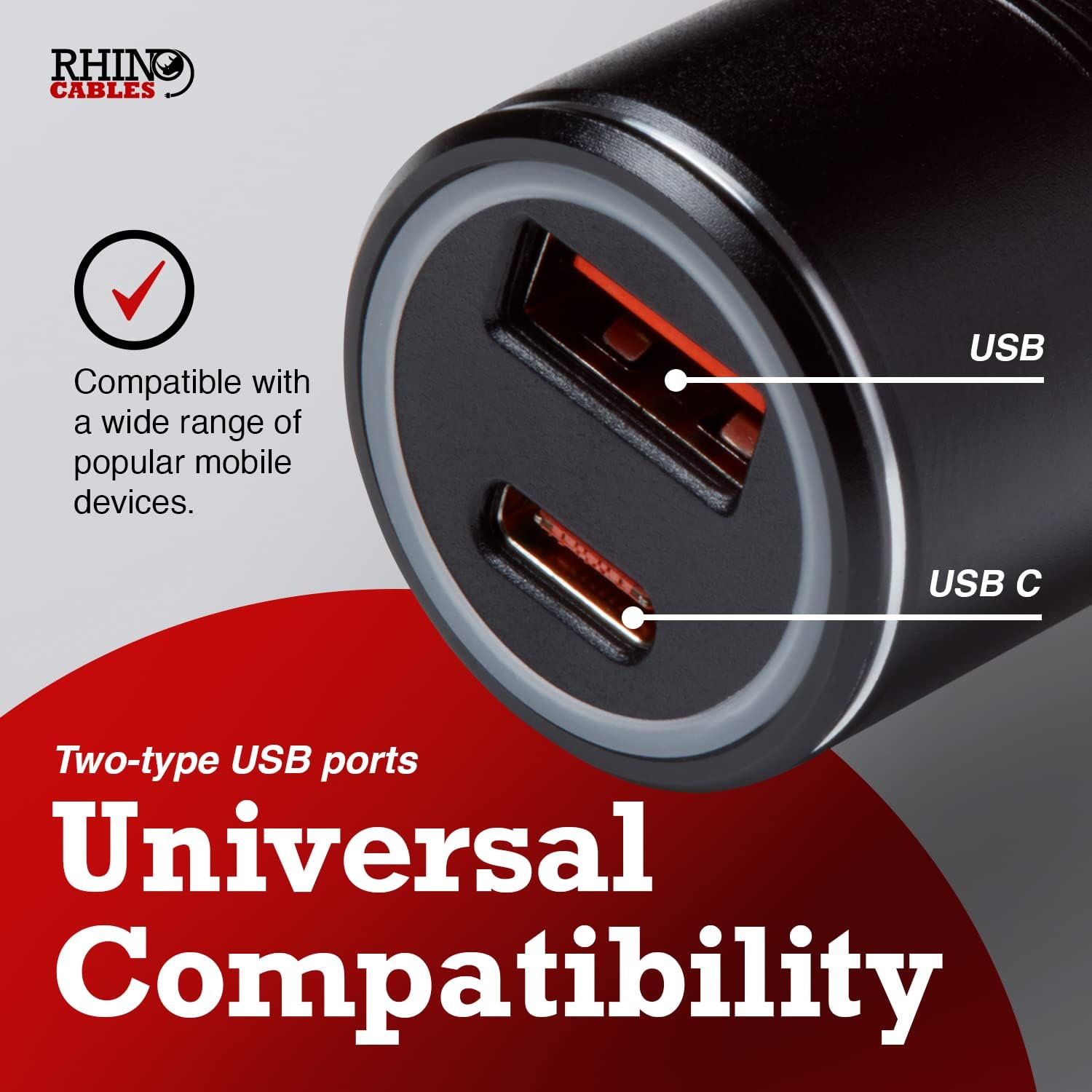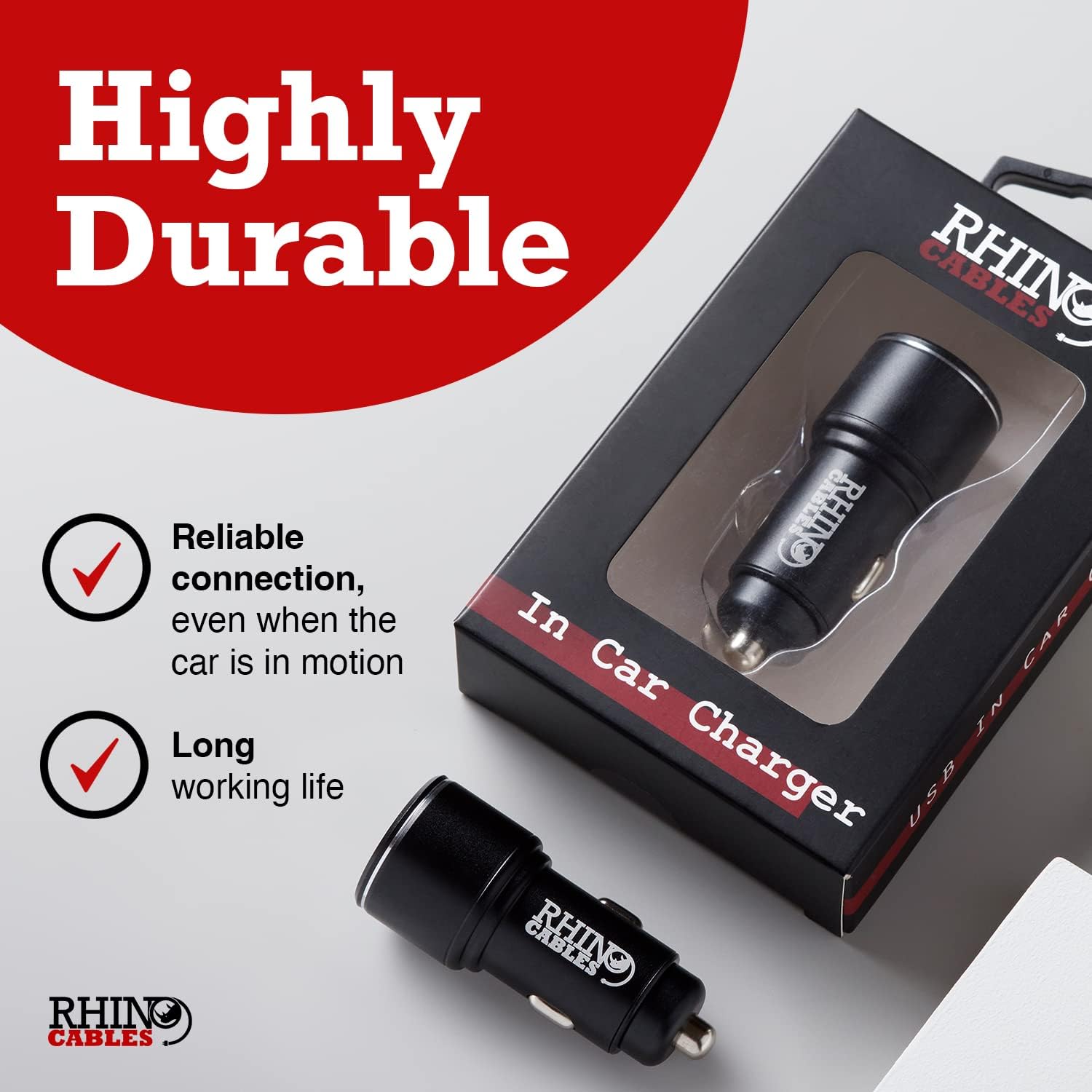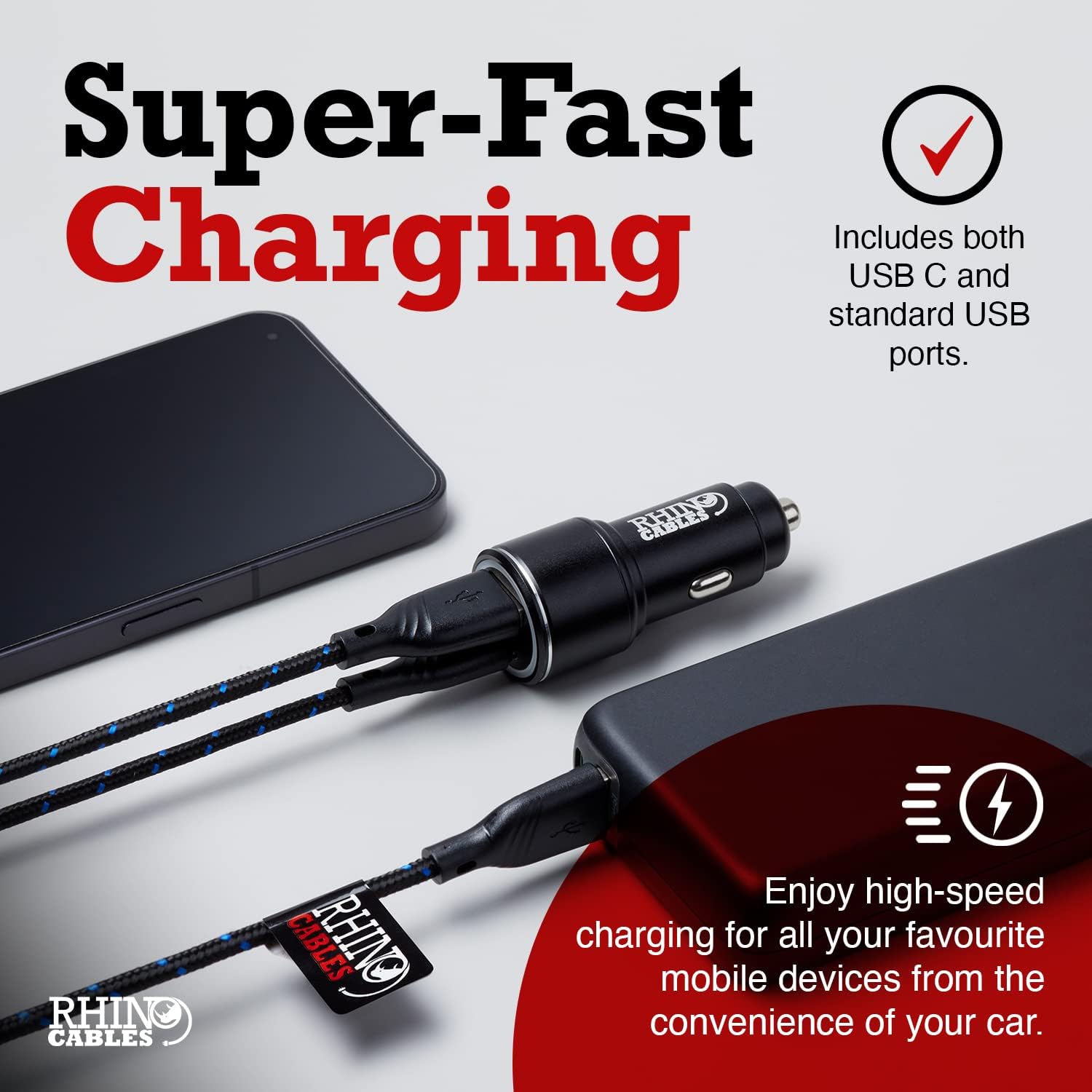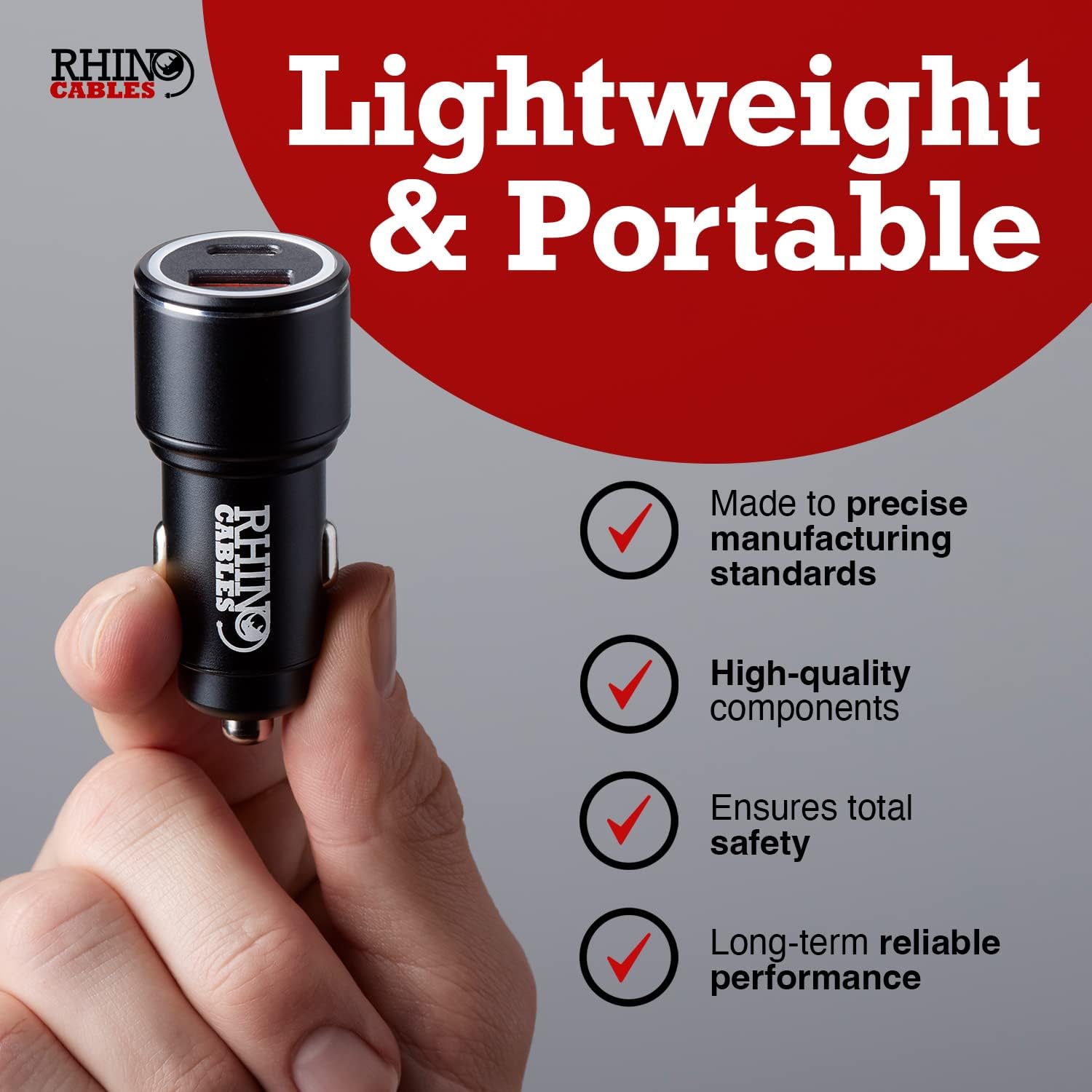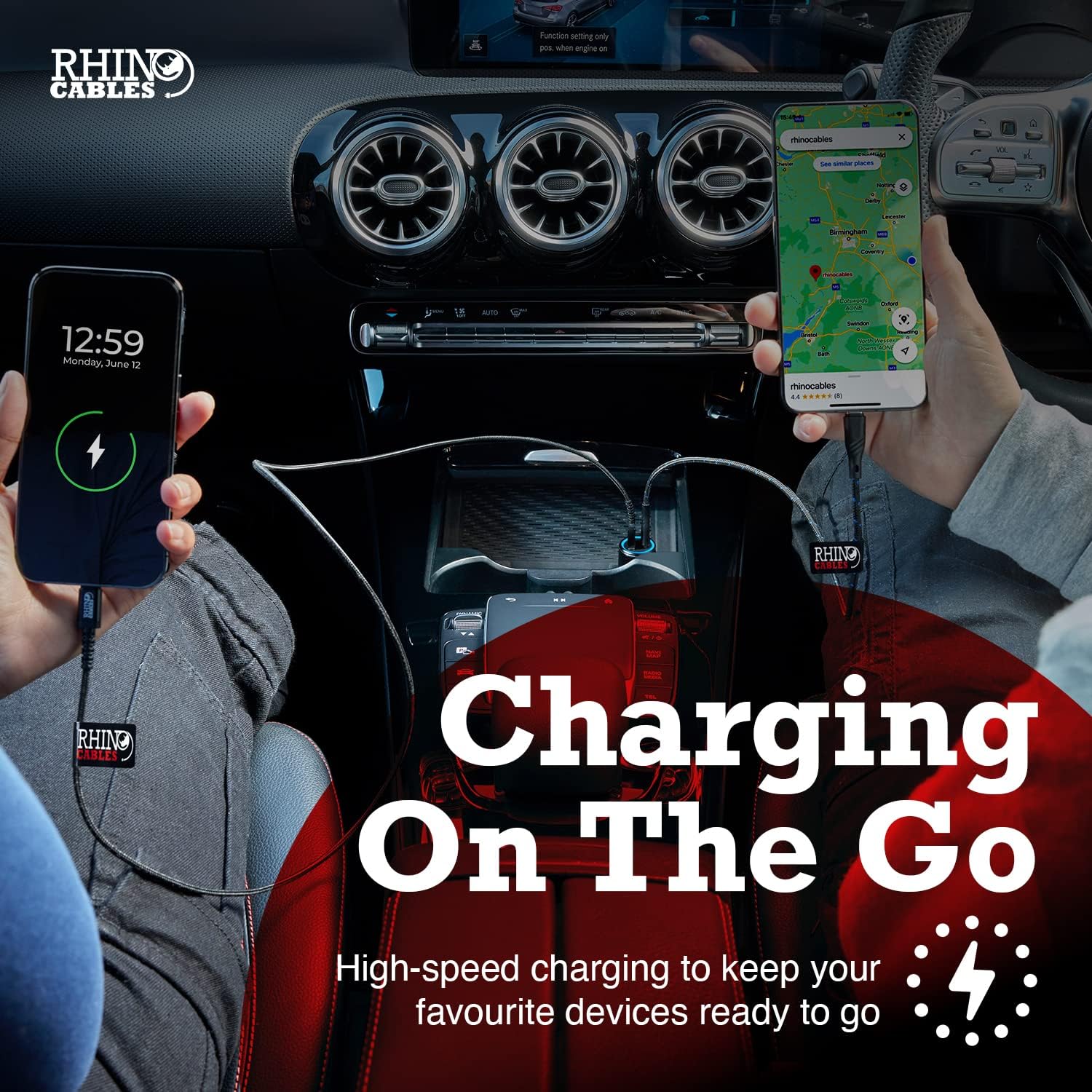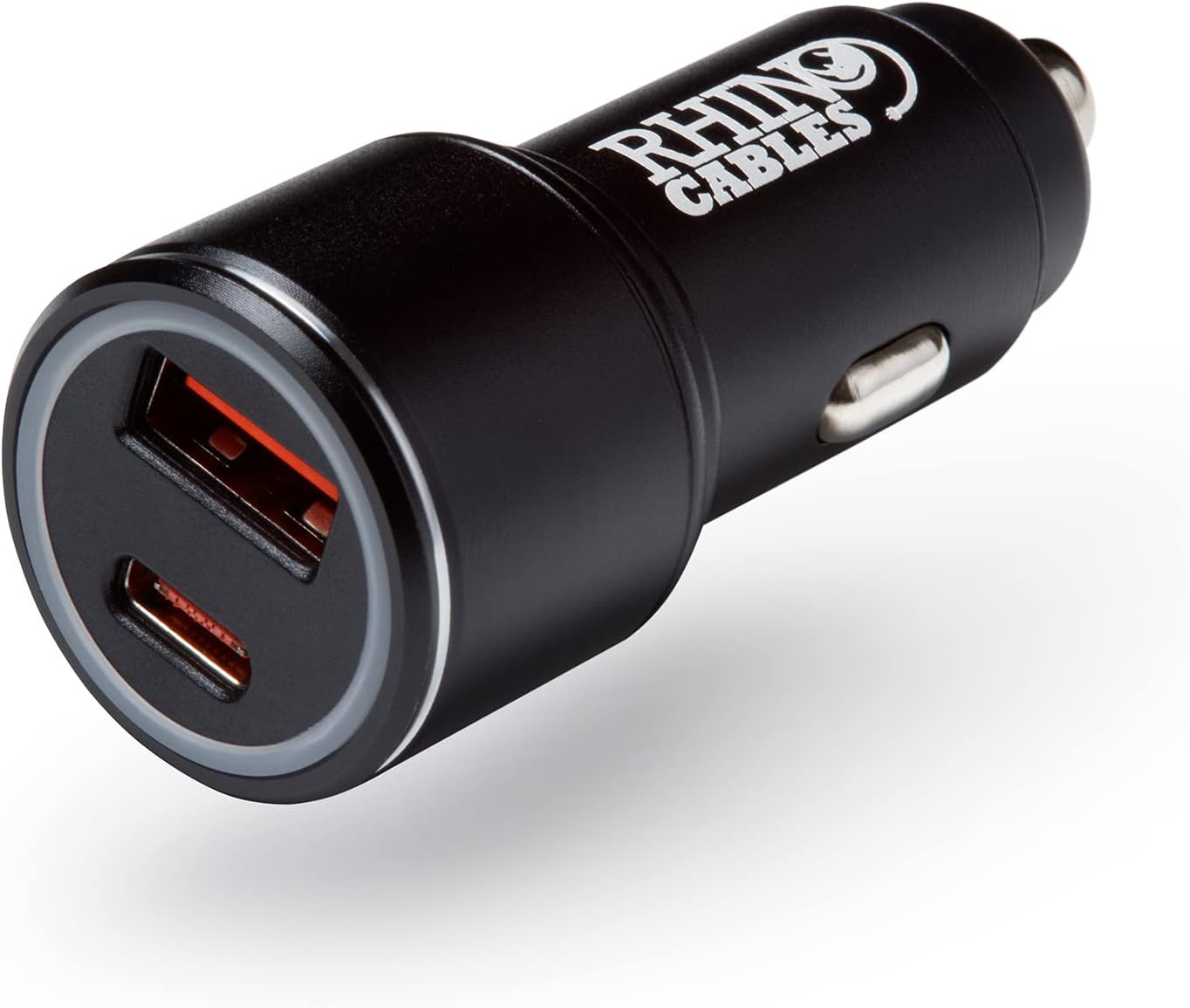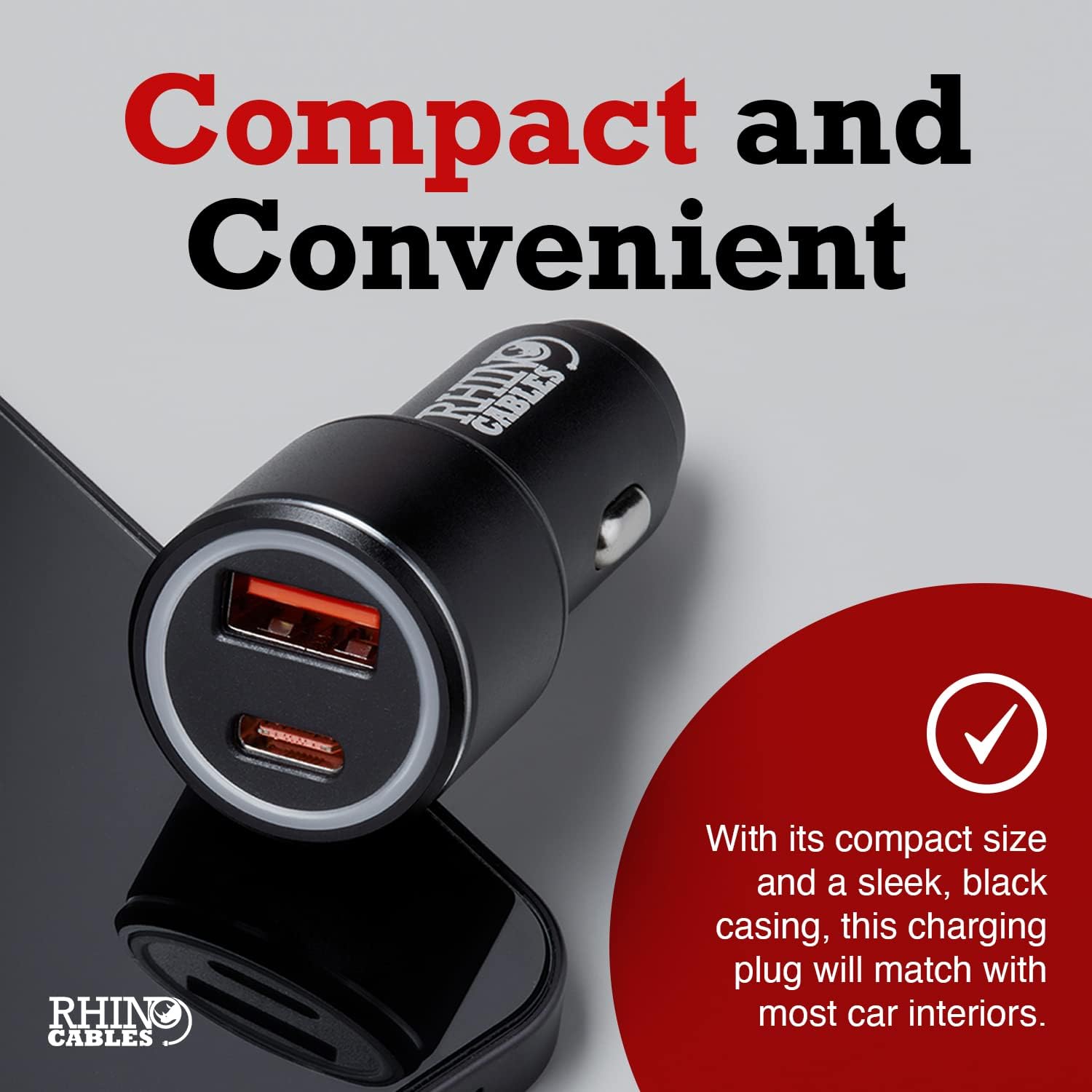 rhinocables DC 12-24V Lighter Plug with USB C Socket - On-the-Go Charging for Mobile Devices with Male-to-Male USB C Chargers
USB Cables & Accessories > USB 2.0 Accessories
MOBILE CHARGING: By drawing power from your car's battery, this adapter gives you the freedom to keep your devices charged on the go, ensuring you're never caught out by low battery warnings.
UNIVERSAL CONNECTIVITY: This USB C car charger cable features a DC 12-24V input, compatible with almost every in-car lighter socket.
MODERN COMPATIBILITY: This in car charger features a USB-C port for male-to-male cables, making it compatible with a wide range of modern Android and Apple devices.
QUALITY CABLES: rhinocables has been trading in cables and adapters for more than 20 years, ensuring a high standard of quality and reasonable prices for both private and professional users.
£10.99